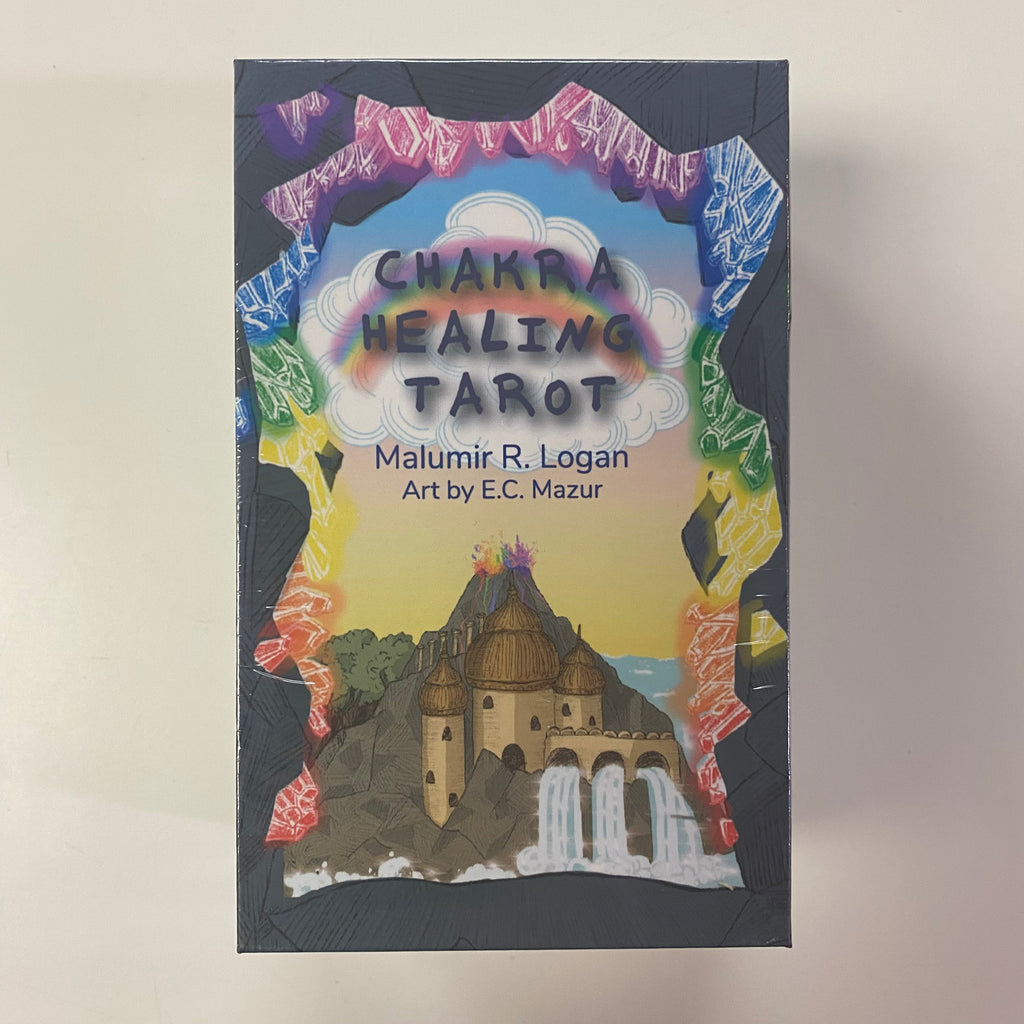 Chakra Healing Tarot
From Ontario-based creator Malumir R. Logan and artist E.C. Mazur comes a unique tarot deck that harmonizes tarot archetypes with the timeless traditions of the seven chakras.
The archetypes of Tarot have been combined with the wisdom of chakras (your energetic body) in this Chakra Healing Tarot deck.
With this deck, at any time, you can immediately pinpoint which chakras need attention, why they need attention, and how to give them the attention they need.
Based on classic Rider-Waite-Smith tarot imagery
78 full-colour standard Tarot-sized cards (2.75" X 4.75"), printed on high quality 350 GSM art cardstock with a smooth matte finish
Borderless imagery with rounded corners; card titles on each card
Card backs are fully reversible
Sturdy, full-colour keepsake box
A comprehensive guidebook to help you every step of the way. Perfect bound, 200 pages (100 double-sided pages), Tarot card-sized, comes in the box with the cards
The deck combines Eastern spiritual knowledge (the chakras) with the wisdom of the Western mystery traditions (the Tree of Life in Qabalah)
The glowing jewels on each card make it clear which chakra(s) you're working with and where they are in your body