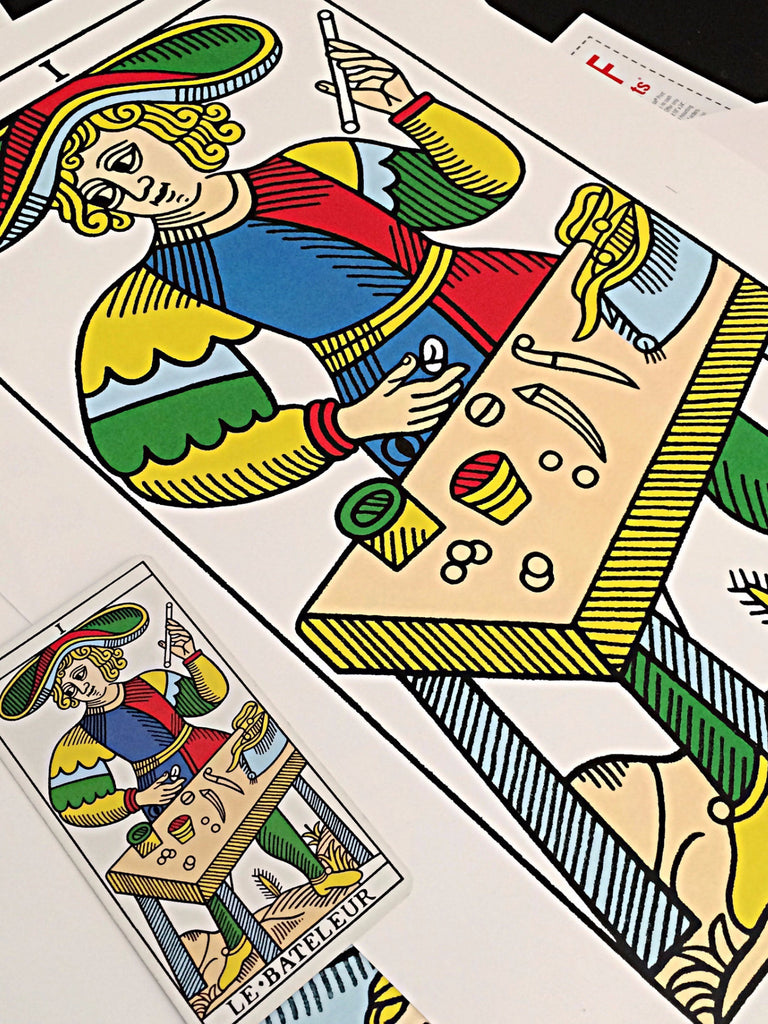 CBD Tarot de Marseille Jumbo Presentation Size
This reproduction of the Conver Marseille deck goes beyond just copying the original. Yoav Ben-Dov has added character and class to bring the deck more into alignment with what it would have been like when printed. Hand drawing the lines and lettering adds a charming handmade feel to the deck. 
The cards are a whopping 9 x 17 inches. Printed on 100 lb card stock. 
They are available in a few combinations to suit different teaching styles. 
Single Cards
4 Aces Only
22 Majors
22 Majors and 4 Aces
22 Majors, 4 Aces, and 16 Court Cards